Techmoan's July 2015 Latest Video Review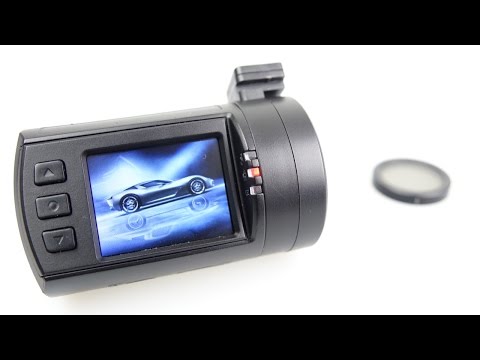 The latest installment of the popular Chinese Mini 080x series, the Mini 0806 adds a couple of very interesting features to this line of cameras. It was released in December of 2014.
While the design is a little different from the Mini 0801, 0803, and 0805 models (which all used identical casings), the Mini 0806 has a similar but slightly more edgy form factor. Like its predecessors, this camera is near-cylindrical, with a 1.5? screen and a "foot" or mount that can contain an optional GPS receiver. Just as before, the power cable goes into the mount, so you don't have to unplug it if you want to take the camera with you. However, be aware that sliding the 0806 out of the mount does take some effort.
Maximum video resolution is 1296p (2304×1296 pixels) at 30 frames per second. Alternatively, you can choose 1080p (1920×1080 pixels) at up to 45 frames per second. The higher frame rate allows for smoother video that will capture more details, which may come in handy in case of an incident.
Another interesting video option is 2560×1080 wide screen resolution, which essentially is a 16:9 "landscape" format.
There are also several lower resolution options that will save you disk space.
Not that you would need to save space, as the Mini 0806 has quite a lot of storage capacity: It supports not one, but two 128GB memory cards for a total of 256GB maximum storage. At a bit rate of 21Mbps (the maximum bit rate for this camera) this results in an impressive total recording time of more than 24 hours.
Video quality is very good, both at day and at night time. The Mini 0806's HDR feature (High Dynamic Range) allow for great night vision that captures pretty much all of the necessary details. Another welcome feature is the magnetic CPL (circular polarization lens) mount that allow you to add an optional polarization filter in front of the camera's lens. This filter reduces glare from sunlight during the day time, but should be removed at night, otherwise your night videos will turn out a bit darker than usual.
In addition to the usual dash cam features like loop recording, auto on/off and date/time/speed stamp, the Mini 0806 also supports a parking mode using the camera's G-sensor, plus less common features like Lane Departure Warning System (LDWS) and Forward Collision Warning System (FCWS). Of course you can turn off any features that you don't want or need. LDWS for example can be useful for long distance drivers that don't change lanes frequently, but can get annoying when driving in dense traffic where you have to overtake or maneuver frequently.
In summary, the Mini 0806 records high quality video day and night, and offers lot of features that most other dash cams in a comparable price range don't have. However, this is a relatively new unit and still seems to have some childhood diseases. Feedback from customers has been mixed so far: While some are very happy, others are complaining about faulty units.
So getting a Mini 0806 that works as expected seems to be hit and miss currently. If you'd rather not take a chance, consider getting the Mini 0805 instead that has similar video quality and seems to be a lot more reliable. The Mini 0805 doesn't have all of the Mini 0806's features though (most notable differences being: Mini 0806 supports 256GB of memory vs. 128GB; has 135° viewing angle vs. 120°; and has a magnetic CPL mount).
Mini 0806 Video Samples
Day Time Video Sample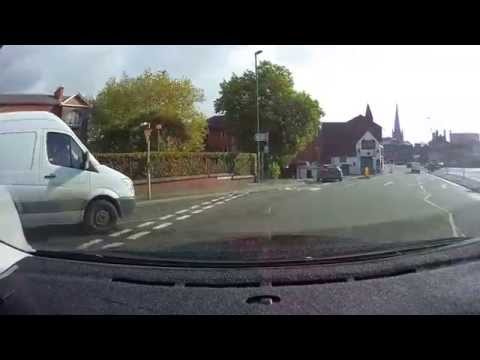 Day time video is very good, with crisp, bright colors. All details are clearly visible, and license plates are easy to read at medium distance.
Night Time Video Sample: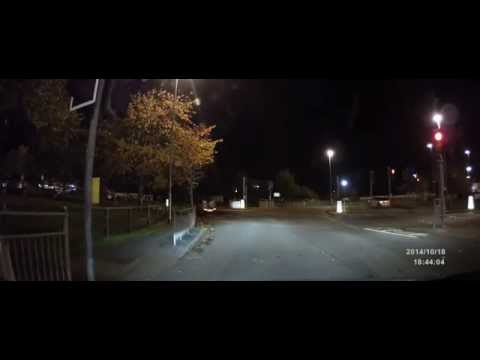 Night video is very clear. Details are clearly defined, and signs and license plates can easily be read, except when washed out by your own head lights. This happens occasionally and it's a problem that all dash cams have at night.
Mini 0806 Review
Quick Guide
Processor;Ambarella A7LA50
Sensor;OV4689
Resolution;Maximum Super HD at 1296p
Memory; Supports twin 128GB Micro SD Cards
Lens;135 Degree Wide Angle for extra left/right cover
HDR;Yes
GPS; Optional
G-SensorYes
CPLYes
Mini 0806 is the latest addition to the Mini Series 080x range. It's the next model up to the Mini 0805
Mini 0806 is still very discreet and with a 1.5" display screen and black casing only adds to the low visiblilty.
Mini 0806 uses an Ambarella A7LA50 processor and Omnivision OV4689 sensor, the same as in the 0805. The optional GPS is located in the mount of the dashboard camera.
Mini 0806 records 1296p videos @30 FPS. You can also record 1080p (Full HD) videos @30 or 45 FPS. The video quality, during day and night time very high and rates with well against most premium dashcams. The night video quality has also improved with HDR (High Dynamic Range).
Mini 0806 now comes with a CPL (Circular Polarizing Lens) Filter. The CPL reduces the glare during bright sunny days. The CPL in the Mini 0806 is magnetically mounted and very easy to install and remove.
Mini 0806 has huge memory card support. Many other dash cams generally support 32 or 64 GB memory cards however the mini 0806 supports twin 128GB memory cards.
Mini 0806 is a very solid dash cam and now the early build bugs have been sorted it is a great addition to the Mini 080x range.
Dash Cams Central Special Offer: