DOD LS475W has just arrived at dashcamscentral.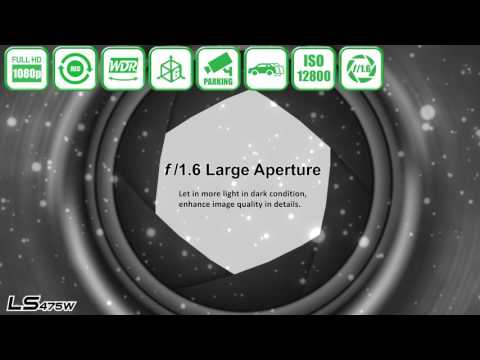 Launched in January 2017 the DOD LS475W is the latest release in the DOD single front facing camera range. Continuing on from the now very popular range of LS470 cameras the new DOD LS475W now again takes the next step and adds more features into this latest model.
The LS475W is the first DOD camera to offer 1080P at 60FPS recording. All preceding LS470 models offered 1080P at 30FPS which was still considered best in class. The DOD LS475W utilises the very latest Sony IMX291 STARVIS image sensor which will again lift the bar in nigh time image quality. DOD is already recognised as the leader in class for night time image quality and the New DOD LS475W will only add to this reputation.
Other new features on the LS475W now include speed camera alerts available to selected countries. The LS475W now supports up to 128gb memory card as opposed to a maximum of 32gb for all of the other models in the LS range This is ideal for those people wanting to utilise 24 hour protection via parking mode and the optional DOD DP4 hardwire kit. Parking mode now incorporates time lapse recording giving owners the option further extending the maximum length of recording time.
Standard features for the DOD LS475W include the new Sony IMX921 STARVIS image sensor, 60FPS recording at 1080P, Large f/1.6 Lens Aperture for Super Low Light Performance, ISO Range up to ISO 12800, 10 Hertz GPS updating at 10 x per second, 145 degree wide viewing angle, Parking mode with time lapse option (requires optional hard wire kit), 2.7 inch LCD display,speed camera alerts to certain regions, HUD – Heads up display, Support for up to 128Gb memory card, G sensor shock and push button emergency file lock,
DOD (Dream of Digi-Tec) are recognised as one of the most innovative Dash Cam manufactures in the world. They have range of single-channel Dash Cams, dual-channel Dash Cams and a dedicated Motorbike camera. The DOD Dash Cam range offers very easy to use cameras with solid quality and reliability. DOD Dash Cams also utilise some of the largest lens apertures on the market to provide exceptional image clarity, some of the highest ISO values for low light enhancement and some of the fastest GPS data update rates. The on board LCD screens make setting up and operating simple and their small and compact design fit neatly on the windscreen. Impact detection, one-touch Hazard Record/SOS button, WDR technology and Custom Text features all come as standard. DOD Dash Cams, with their advanced technology, are very good performers under all driving conditions.
In my opinion the DOD LS475W is the outright best front facing dash cam to come from DOD yet, and should provide the outright best night video of any dash cam we have in our range.