Description
Viofo A119 Version 2 released in May 2017.
Viofo A119 Version 2 launched in May 2017 has a new GPS module and camera connection for improved connectivity between mount and camera.
Viofo A119 Dash Cam originally released in July 2016 is the first "wedge" style dash cam offered by dashcamscentral.
The Viofo A119 has a great combination of being both discreet because of its wedge shape and easy to operate as the screen and buttons are large and in a good position for the driver to access.
Viofo A119 is ideally mounted at the top of your windscreen on the drivers side of your rearview mirror, just below the tint strip. This gives you good access to the LCD Screen and buttons but is still out of your line of sight and will not obscure the drivers view. With good adjustability of the lens in both up down and left right option plus the option of a CPL filter the Viofo A119 should be easy to position for best possible image capture.
The A119 is a mid priced Dash Cam with solid build quality and premium features. The A119 offers 2K recording at 1440 FPS and also the option of recording at 1920 x 1080P at 60 FPS. Very few dash cameras offer this level of video quality and at this price point, making the A119 a very attractive offer. Powered by super capacitors instead of Lithium batteries the A119 is ideal for Australian conditions and will be far better able to cope with heat stress and will be more durable and reliable than battery powered cameras.
The A119 offers a very good combination of being discreet, having a good quality easy to read screen, ease of use functionality and a great range of features. In our opinion the Viofo A119 is the pick of our sub $200 cameras for Quality, features and reliability.
VIOFO A119 MENU FUNCTIONS – HOW TO PLAYBACK VIDEO: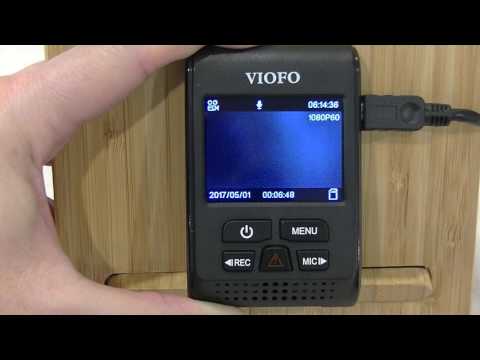 Car Cam Central Review: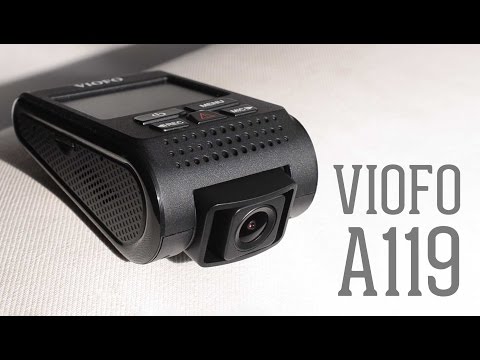 | | |
| --- | --- |
| Chipset | Novatek 96660 |
| Sensor | OV4689 |
| Lens | 6G F1.8, 160° FOV |
| Display | 2" inch |
| Video Resolution | 2560*1440 30fps; 1920*1080 60fps; 1920*1080 30fps |
| Video Format | .MOV |
| Microphone & Speaker | Built-in |
| Sensors | G-sensor, Motion Detection |
| GPS Logger | Support(Optional) |
| Wi-Fi | No |
| Dash Cam Features | Loop Mode, Auto Start/Stop, Vehicle Identity Text |
| Video Out | AV Out |
| Languages | English/French/Portugal/Italian/SimplifiedChinese/Traditional Chinese/Russian/Japanese/Deutsch/espanol |
| Ports | USB2.0, AV-Out, MicroSD Card Slot |
| Storage | Up to 64GB MicroSD Card |
| Battery & Charging | NO battery, use capacitor, 5V 1A. |
VIOFO

Dash Cam VIOFO A119 User Manual